Founded by three pioneering providers in home care – Sue Mann Nursing and Community Care, Enrich Living Services and Bromilow – we're unifying our collective 75 years of experience to ensure ageing Australians get the reliable, quality and personalised care that they deserve.
Everything from helping you navigate the My Aged Care maze, connecting you with your local provider, and making managing your care plan easy, we're out to become the place you go if you want quality, personalised care.
Because we believe people are happiest at home, and our mission is to help them stay there.
Who we are – the myHomecare Group
Today we have five operating brands across Australia, connecting more Australians with quality, personalised home care. We aspire to build myHomecare as a total home care solution and provide national access to the type of quality care and support that we believe people deserve.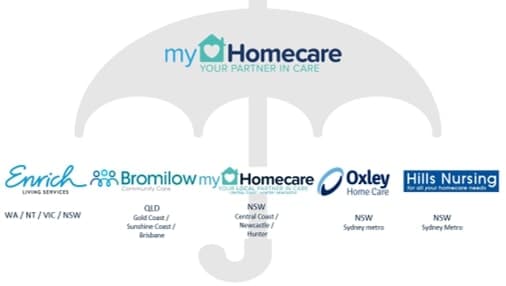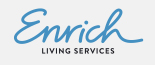 PART OF THE MYHOMECARE GROUP