Delivering the Highest Quality of Nursing and Healthcare Recruitment Solutions
Discover mental health nursing jobs and healthcare roles that fit you best in Australia
Permanent, temporary and casual work options with nursing, midwifery and healthcare recruitment across Australia.
Why pursue mental health nurse or midwife career?
As we tackle global health challenges, the need for trained and dedicated professionals in various specialties – from mental health nursing jobs to midwife roles – is paramount. With an ever-aging population and a growing emphasis on mental well-being, jobs in these domains aren't just professions; they're a societal lifeline.
Choosing a career in nursing & health support offers more than job stability, too. Healthcare needs are diversifying throughout the industry, with an array of professional opportunities to grow, innovate and touch lives. Every role, from a registered midwife to mental health nursing career in Australia, plays an indispensable part in this intricate tapestry.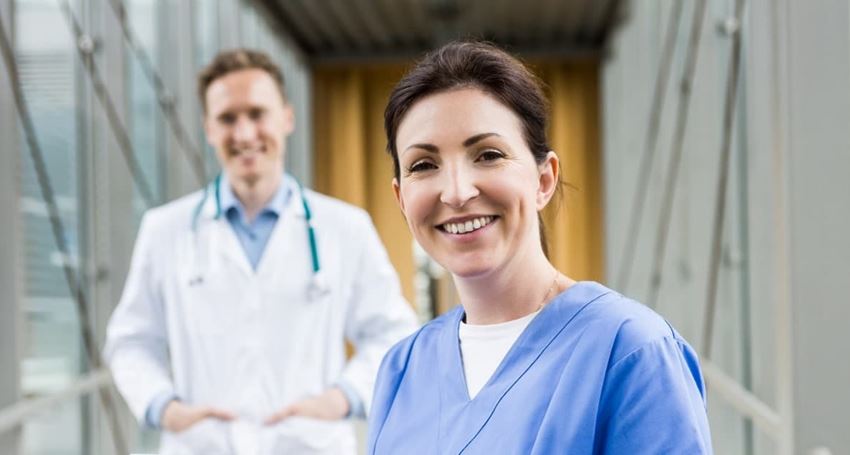 A healthcare, midwife and nurse recruitment agency focused on quality service and minimising risk
McArthur has continuously developed and streamlined the way we work to meet the ever-changing demands of Australian nursing and healthcare recruitment. We believe in more than just filling vacancies. Instead, we focus on shaping the future of healthcare, one role at a time.
As the leading nursing and healthcare recruitment agency in Australia, McArthur is at the forefront of this mission. Our commitment is evident in our four-decade legacy, where we've consistently matched candidates with their dream roles and organisations with the talent they deserve. Our expansive database covers the breadth and depth of the industry, from from a career as a midwife to specialised mental health nursing jobs.
Our stringent screening processes ensure that every candidate we recommend stands out. For employers, this means having the confidence that your newest team member will not just fit the role but will excel in it. For candidates, partnering with McArthur ensures that your skills and aspirations match the best opportunities in the market.
A deeper look into the nursing, midwifery and health support jobs on offer:
Our scope of healthcare and nursing recruitment services stretch across Australia and the industry as a whole, with roles including:
Mental Health Nursing Jobs: These professionals offer crucial support to individuals facing mental health challenges, providing counselling, therapy, and daily care to smooth their journey towards improved mental health.
Health Support Consultant Nurse: Beyond clinical expertise, these professionals bring a consultative approach, tailoring healthcare strategies for individual patient needs.
Nurse and Midwife Health Positions: Acting as the healthcare system's backbone, these professionals offer critical care in various settings, addressing community health standards and focusing on specialised areas like midwife career opportunities.
Registered Nurse - Community and Facility: These nurses provide vital care in both community settings and healthcare facilities.
Registered Nurse - Aged Care: Specialising in the care of our elderly, these nurses bring compassion combined with expertise, ensuring our aged loved ones receive the best care possible.
Take the next step in your nursing, midwife and health support career
Partner with our dedicated recruitment agency today and unlock a world of opportunities. Whether you're an experienced healthcare professional seeking new challenges and asking questions like, 'What does a midwife do?' or an employer needing of exceptional nursing talent, we're here to support you to achieve your goals.
Contact our experienced recruitment specialists to embark on this journey together and make a meaningful impact on healthcare.