A Comprehensive Selection of Inspiring Jobs in Early Childhood Education
Find the opportunity in Early Childhood Education that fits you best
Permanent, Temporary and Casual work options and cover all skills sets and disciplines
The preferred partner for childcare centres & candidates
McArthur Recruitment is a renowned name in childhood education recruitment, given our intimate understanding of the transformative power this sector has in shaping our future generations.
Our consultants, specialists in the field, offer a diverse range of opportunities from top-tier early-learning childcare providers nationwide. Regardless of whether you're an experienced early childhood teacher or a newcomer to the field, we guide you towards positions that match your career aspirations and lifestyle needs.
We also frequently partner with organisations across the country, offering an unwavering commitment to recruiting the very best people for vacant, early childhood education jobs. We recognise that the perfect candidate brings more than just skills and aptitude; they fit seamlessly into the culture and objectives of our clients' workplaces and organisational structures. Through personalised guidance, we strive to ensure a 'hand in glove' fit for every placement.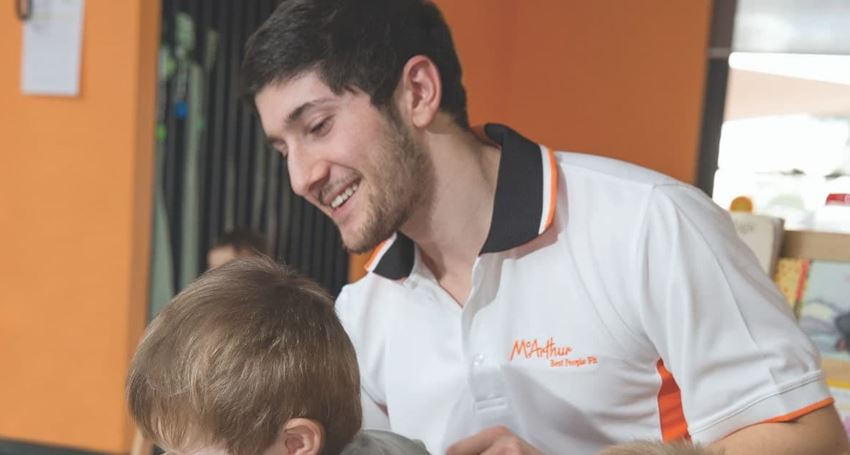 What is Early Childhood Education?
Early childhood education refers to the sector focusing primarily on teaching and nurturing children from birth to eight years old—a period of remarkable growth and development. This sector employs various teaching methods to develop children's social, emotional, physical, and cognitive skills in settings like preschool and kindergarten jobs, as well as roles within childcare centres.
As specialists in early childhood education recruitment, McArthur is committed to connecting professionals with rewarding roles that provide care and education.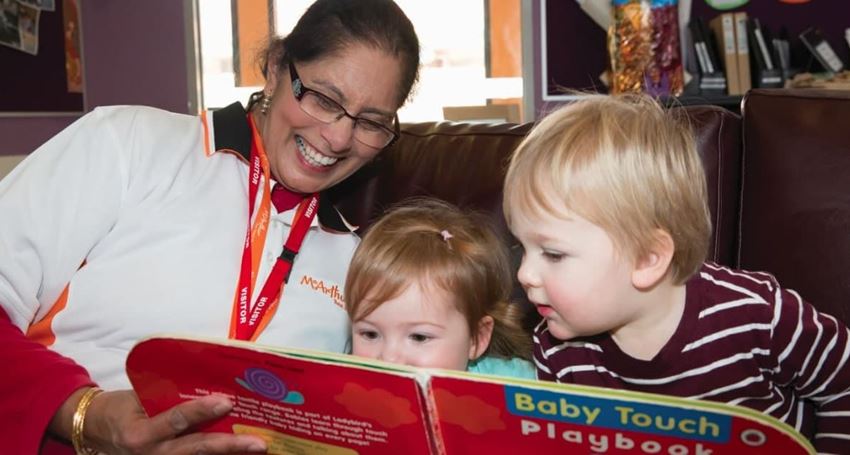 An uncompromised focus on quality service and minimising risk in childhood education recruitment
Over the last 30 years, McArthur Recruitment has grown to be one of Australia's most respected recruitment brands, with a national presence across five major cities. As we continue to invest in technology, innovation, and, most importantly, our people, we remain committed to providing contemporary solutions without compromising our traditional values. Most importantly, we have continuously developed and streamlined how we work to meet the ever-changing demands of the sector.
But two things have always remained constant: Our uncompromised commitment to the highest levels of quality in everything we do, and minimising risk to both clients and candidates.
Clients have the confidence of knowing that every candidate we provide has gone through the industry's most rigorous screening, interviewing and reference-checking. Candidates have peace of mind knowing we only work with the best early childhood providers in the country and offer the best environments for their career development.
At McArthur Recruitment, we manage recruitment projects across all levels and parameters – Temporary, Permanent, Contract and Casual. Our goal is to deliver 360° solutions across our chosen specialist divisions in Australia. If you're looking for a kindergarten job, a role in early learning childcare, or other positions in early childhood education, we're here to assist you.
Your future in early childhood education starts here
We invite you to embark on an exciting career journey with McArthur Recruitment. Our commitment to fostering the 'best people fit', coupled with our in-depth understanding of the early childhood education sector, makes us the perfect partner for your professional growth.
Speak with our specialist consultants today to explore the inspiring opportunities that await you in this vital field.