The Vital Role of Nurses and Midwives in the Australian Healthcare Sectors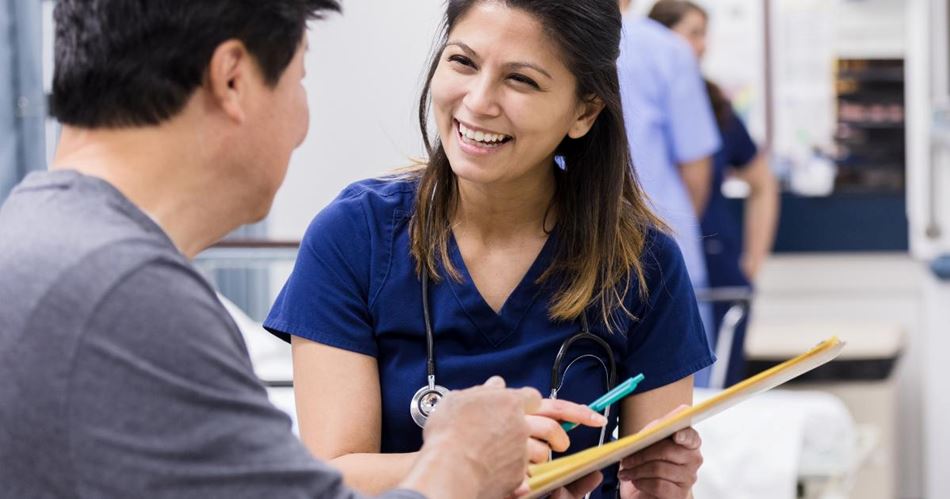 The healthcare sectors are some of society's most critical public services. While many of us never fail to underappreciate all they do for us, once we find ourselves in their care, we realise exactly just how much we rely on them to live a long, fulfilling life.
While medication and treatment practices may constantly evolve, nurses and midwife teams consistently emerge as the indispensable backbone of the industry. From urban hubs to remote corners of the country, if you've ever searched "midwife or nurse jobs near me," you know the demand is pervasive and ever-growing.
As a leading nursing recruitment agency in Australia, our recruitment specialists at McArthur have put together a comprehensive breakdown of nursing vs. midwife roles and how they help to support our community, answering questions like, 'What's nursing?', 'What does a midwife and nurse do?' and 'How do I find employment in the health industry?
Understanding the Basics: What's Nursing & Midwifery and Why are They So Important?
So let's dive into it – what's nursing? Well, many believe it to be not just a profession, but a life-long vocation. Rooted in science and elevated by compassion, nursing merges technical medical knowledge with a human touch as they carry out various forms of patient care. Each day involves a variety of different tasks to help overcome and prevent illness.
But what does a nurse do in their day-to-day routine? From assessing patients and administering treatments to offering emotional support, their multifaceted role can require them to wear a great many hats. Nurses bridge the communication gap between doctors and patients, ensuring that care plans are understood, treatments are delivered and all queries are answered.
Now, if we turn our focus to midwifery, what does a midwife do? A midwife is a trained professional specialising in pregnancy, childbirth, postpartum care, and women's reproductive health. Midwives guide expectant mothers through the prenatal period, assist with labour and delivery, and offer support and advice following the birth. They play a crucial role in providing care and ensuring the health and well-being of both mother and baby during this significant life event.
Nursing Qualifications
In Australia, becoming a registered nurse requires completing a Bachelor of Nursing course at a university approved by the Nursing and Midwifery Board AHPRA (NMBA). This qualification ensures they are adequately prepared to provide care in various healthcare settings.
Midwife Qualifications
Becoming a midwife takes a minimum of three years to become a midwife without being a Registered Nurse. Alternatively, individuals can complete a Dual Nursing and Midwifery degree in four years. Registered Nurses looking to add Midwifery qualifications can enrol in courses ranging from 12 months to 2 years, which include Graduate Diploma or Masters level qualifications.
Is Midwifery Harder than Nursing?
The question, 'Is midwifery harder than nursing?' doesn't have a straightforward answer as it depends on individual perceptions and career aspirations.
Both professions are demanding but rewarding, requiring a combination of technical knowledge and soft skills like empathy and patience. Midwifery may seem more challenging to some due to its focus on the intricate processes of pregnancy and childbirth, requiring a deep understanding and hands-on experience in the field.
A Deeper Dive into the Diverse Roles of Nurses & Midwives in Different Healthcare Sectors
Healthcare sectors are vast and vary, and so are the roles within them. Considering the need for mental health nursing skills, in many situations, nurses serve as pillars within support groups, lending a listening ear, offering insights, helping to manage medication and sometimes simply being there. This role is distinct yet complementary to the mental health support worker job description, which emphasises specialised support and therapeutic interventions.
Beyond mental health, nurses in paediatric units, surgical wards and senior care (to name a few) modify their approach to cater to the unique needs of their patients, ensuring personalised care.
In comparison, midwives play a significant role in maternal healthcare, guiding women through pregnancy, labour, and postpartum, ensuring a safe and supportive environment.
Common activities involved in treating these patients will be observing, assessing and recording any symptoms, reactions to medication, or their progress. They will also work closely with doctors in administering medications and offering insights as they devise treatment plans.
Both nursing and midwife roles offer invaluable support, modifying their approaches to meet the unique needs of their patients, from children to the elderly.
The Supportive Role of Nurses and Midwives Beyond Medical Care
Beyond the syringes and stethoscopes, nurses and midwife teams can also be the emotional pillars that patients and their families rely on, especially vital in sectors like mental health. Here, their participation in situations like support groups for mental health is integral for patient progression. They provide not just medical but emotional succour, ensuring the holistic well-being of their charges. Their smiles bring comfort; their words, assurance. The depth and breadth of their contribution extend well beyond the confines of the clinic or hospital.
Find Your Next Role with McArthur Recruitment – Australia's Premier Healthcare Recruitment Agency
Inspired by the world of nursing and midwifery? Eager to make a tangible difference in the healthcare sectors? Now might be the perfect opportunity to change onto a more fulfilling career path.
With the healthcare landscape changing rapidly, the need for flexibility has birthed a surge in agency nurse jobs. These positions offer nurses a chance to experience diverse settings, from bustling urban hospitals to quaint rural clinics. Moreover, healthcare recruitment agencies play the pivotal role of matchmakers. They align the expertise of nurses and midwives with the needs of healthcare sectors, streamlining health employment and ensuring quality care is never compromised.
For over four decades, McArthur Recruitment has carved an impressive profile in the niche of Australian Nursing and Health Support. Our enduring legacy is built on two unwavering principles: a commitment to unparalleled quality and an honest approach to mitigating risks for both our esteemed clients and dedicated candidates.
Entrusting us ensures that clients benefit from the crème de la crème of candidates, each meticulously screened and vetted through the industry's most stringent processes. Candidates, in turn, are afforded the privilege of associating with only the finest Nursing and Healthcare providers in the region, ensuring their career trajectories are poised for growth.
Ready to elevate your healthcare journey? Contact Our Specialists to Secure Midwife & Nurse Jobs Near You
Partner with McArthur Recruitment, and together, let's sculpt a brighter, healthier future. Connect with our seasoned recruitment experts today and set forth on a transformative voyage in the nursing industry.
Share this Article