Inspire 2020 Conference - Dreams, Creativity and Innovation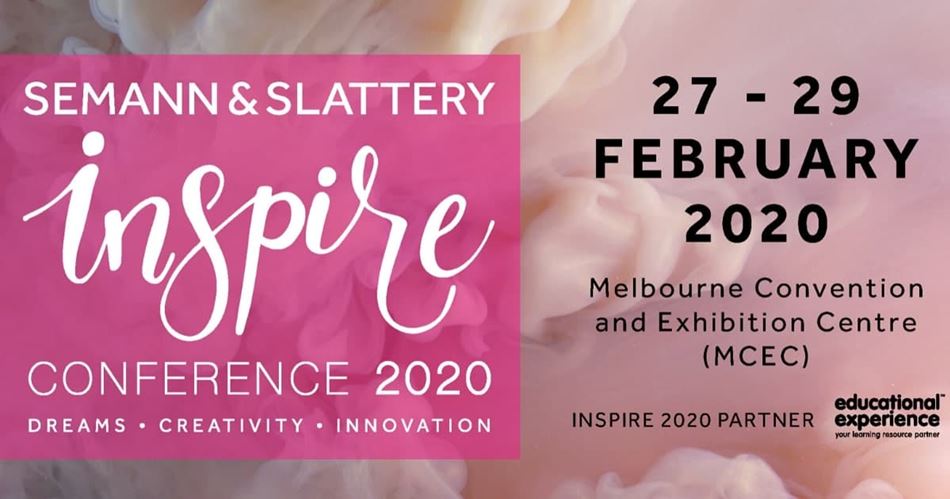 INSPIRE 2020 by Semann & Slattery provides a unique opportunity for delegates to reflect, learn and debate. We will re-imagine what early years education can look like in the future without limitations or constraints.
Inspire 2020 Conference
​The conference motif INSPIRE aims to act as a contagion for social and pedagogical change within the early years' sector. The INSPIRE 2020 conference includes national and international speakers who will challenge us to dream, to act, and not be limited by what we have, but to dream about what can be. We will explore the multiple interpretations of inspiration; offering dreams, creativity and innovation as a provocation to launch and ground ideas and stories. To question our future – how might we shape, influence and achieve change in thinking and practice. To consider the value of inspiration in what we do – is it necessary for our success? To discuss how, in a world filled with distraction, we focus our energy to realise our aspirations for early education and children.
The conference offers a diverse array of speakers and workshops for delegates to engage, challenge and reflect on the big ideas, opportunities to connect with colleagues and above all the beginning of an inspiring journey. Download the conference program for more details.
Talking to McArthur Early Childhood Education Team at the Conference
McArthur has been Australia's leading provider of specialist Early Childhood Education recruitment and career solutions for over 25 years.
With a commitment to support continuous professional development in Early Childhood and Care sector, McArthur is proud to be a partner of Inspire 2020 Conference.
McArthur Early Childhood Education team look forward to meeting fellow professionals and practitioners in the early years sector, including educators, service managers and allied professionals at this professional development event.
---
Event details:
When: 27 - 29 February 2020
Where: Melbourne Convention and Exhibition Centre (MCEC)
For more information, please follow the link >> Inspire 2020 Conference <<
---
Share this Article