Advice on Starting a New Job as a Mid-Career Professional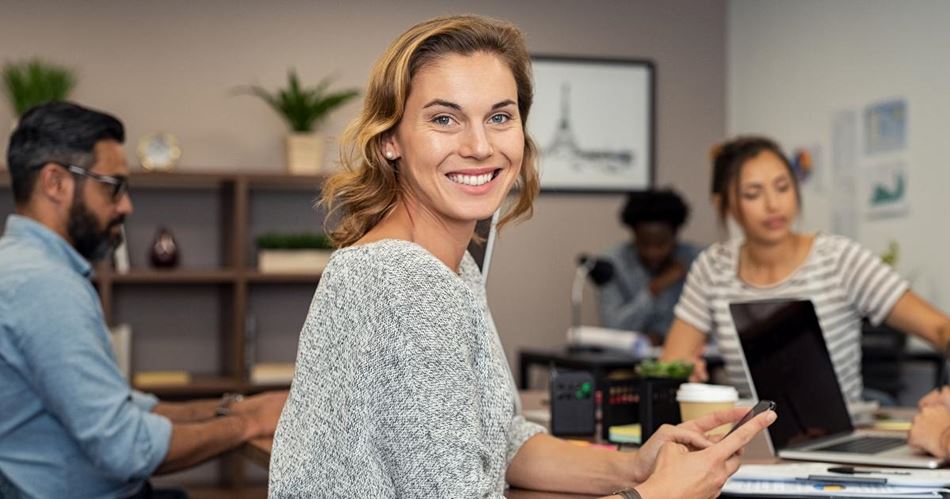 Transitioning into new jobs is a normal part of life, and switching careers altogether is becoming far more common in our modern world.
As you enter the mid-point of your professional career, however, you may find this process a little more profound. Here, you stand at the summit of many hard-won victories, powerful lessons learned and an array of milestones under your belt. As you look ahead, you see undiscovered terrains of new challenges and the siren call of uncharted opportunities.
For the seasoned professional poised at this crucial juncture, the horizon promises more than just a change of title or desk. It's a call to reinvent, to rediscover, to leap into the next grand act of one's professional narrative. Whether you're here by choice, necessity, or serendipity, this is not just about a new job. It's about the next big chapter in your legacy.
Let's embark on this journey together. In this piece, our specialists at McArthur Recruitment help with navigating the intricacies of moving into new, available jobs, leveraging your past experience, and charting a course for a bright future in a list of industries.
Identifying the Right Role for You
There is a very vast list of industries available, each with countless jobs awaiting your expertise. Now's the time for some introspection. What drives you? Where is there a natural intersection between your skillset, professional motivations, and personal passion?
If number crunching and administrative duties are your forte, perhaps roles in finance might offer a fresh challenge. They're surprisingly interconnected, with both demanding attention to detail and analytical skills.
Perhaps you would like to place a spotlight on public service jobs. The allure of Australian government careers is undeniable – beyond job security, they offer an avenue to directly contribute to societal advancement. It's not just a job; it's a service, a commitment to community welfare.
The secret weapon for many professionals? Recruitment agents. While some dismiss them as mere middlemen, they're often the bridge between you and your dream role. Partnering with reputable job placement agencies gives you a unique edge. They offer insight into available jobs, often before they hit the mainstream market.
Navigating the Job Application Process
To effectively apply for job roles, think of your application as the perfect marriage between a brief sales pitch and a captivating story—your professional narrative. This isn't just about past roles; it's about demonstrating your value. Drawing from our previous examples, perhaps you've honed skills in administrative duties or specialised roles in finance? You would highlight this. Use metrics, real-world results, and testimonials to bolster your case.
In the digital age, where resumes often face the scrutiny of algorithms before human eyes, you need to tailor your application like marketing tools or a professional billboard.
Creating a Stellar Resume:
Highlighting Your Evolution: Begin by weaving a story of your professional journey. Showcase not just roles but growth. For example, emphasise how entry-level duties morphed into leadership positions, showing how you found your way into strategic, decision-making roles.
Quantify Achievements: Numbers talk. Instead of saying you "led a team," concisely expand that with something tangible – " I led a team of 20, achieving a 30% increase in sales within the financial quarter."
Tailored for the Role: One-size-fits-all is a myth in the job world. Take Australian government careers – recruiters will strongly focus on teamwork and public service contributions. For finance roles, however, they would like someone who can delve into analytics and results.
Stay Updated: Ensure your resume is in line with current formats and trends. A resume that looks like it's from a decade ago can be off-putting, so include modern sections like 'Skills' and a 'Professional Summary.'
Designing a Captivating Cover Letter:
Hook Them In: Begin with a compelling narrative or a significant achievement. Did you revolutionise standard operating procedures in your last position? Increase sales? Expand into new regions? Start with that.
Mirror The Job Description: If the job listing emphasises team collaboration or specific finance tools, mirror that language. It not only demonstrates your fit but also navigates application tracking systems.
A Personal Touch: Research the company. Drop a line about a recent company achievement you admired or how their values align with yours. It shows initiative and genuine interest.
Clear Call-to-Action: Conclude with enthusiasm, expressing a desire for an interview. Remember, you're marketing yourself, so be proactive.
Preparing for the New Role
Found success with your application? Diving into a new role requires more than just a deep breath. It's a medley of research, preparation, and adaptability. Familiarise yourself with the industry trends, the company's ethos, and its 'major players', so to speak.
Networking shouldn't be an afterthought, either. Before officially stepping into your role, make inroads, connect with potential colleagues on platforms like LinkedIn, offer a virtual coffee, and glean insights. You'd be surprised how much you can learn through informal chats.
In fact, mid-career professionals often grapple with a unique challenge: combating the complacency that comes with experience. Yes, you have a wealth of knowledge, but industries evolve. Stay updated. Attend workshops, webinars, and conferences. Never stop learning.
Partner with a Specialist Recruitment Agent from McArthur Today
Remember, as you enter this next phase of your professional career, you're not alone. Recruitment agents and job placement agencies can be your allies, ensuring that your resume and cover letter align perfectly with what employers are seeking. If you have specific needs, specialised agencies, like a disability employment agency, can offer further tailored guidance.
With a long history in the recruitment sectors, finding the right employers and candidates across a list of industries, our experts at McArthur Recruitment are ready to help. Contact us today for more information.
Share this Article