2023 LGAT Annual Conference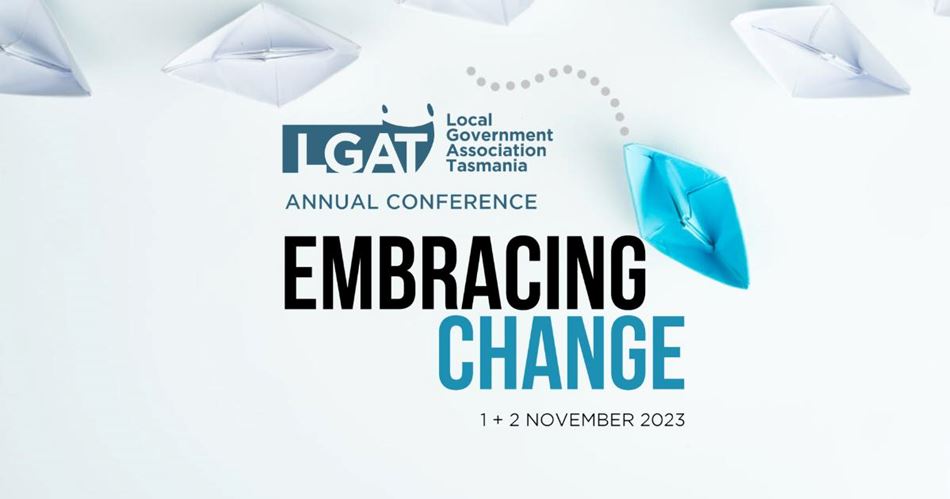 About the Event
Brought to you by MAV Insurance, the LGAT Annual Conference is taking place on 1 and 2 November 2023 at the paranaple centre in Devonport, featuring a range of keynote speakers, workshops and much more. The theme for this year is Embracing Change.
As the main event for the local government sector, the Annual Conference is a great opportunity to network with your peers and learn from a range of speakers like Steven Burgess, Jason Clarke, Dr Toby Newstead, Alison Holloway, previous LGAT President Doug Chipman, Professor Richard Eccleston and more.
The winners of the 2023 Awards for Excellence and the 2023 Service Awards will also be announced. Nominations for these awards closed on 1 October.
McArthur - an exhibitor at the 2023 LGAT Annual Conference
Supporting the talent retention and professional development and positive changes in the local government sector, McArthur is proud to exhibit at the 2023 LGAT Annual Conference.
With a remarkable 35 years of experience, McArthur Government Recruitment stands as a trusted leader in the recruitment and HR consulting sector. Our extensive journey has been marked by excellence and a deep commitment to serving the diverse needs of our clients across all levels of government, including Federal, State and Local. Our seasoned team of experts possesses an in-depth understanding of the intricacies and specific requirements of the public sector, enabling us to deliver tailored solutions that facilitate optimal workforce management and development.
---
Event details:
When: 1 - 2 November 2023
Where: Paranaple Centre, Devonport
More information and registration, please follow the link >>2023 LGAT Annual Conference<<
---
Find out more about our government recruitment and HR solutions
As a reputable privately-owned recruitment agency in Australia, we possess considerable expertise in assisting professionals in transitioning their careers to the public sector, exploring fresh job opportunities in the government sector and establish rewarding government career paths. Our recruitment services are accessible via our offices across the nation and we are committed to partnering with you throughout the entire recruitment process to secure the best talent fit for your team.
Share this Article