2022 National General Assembly of Local Government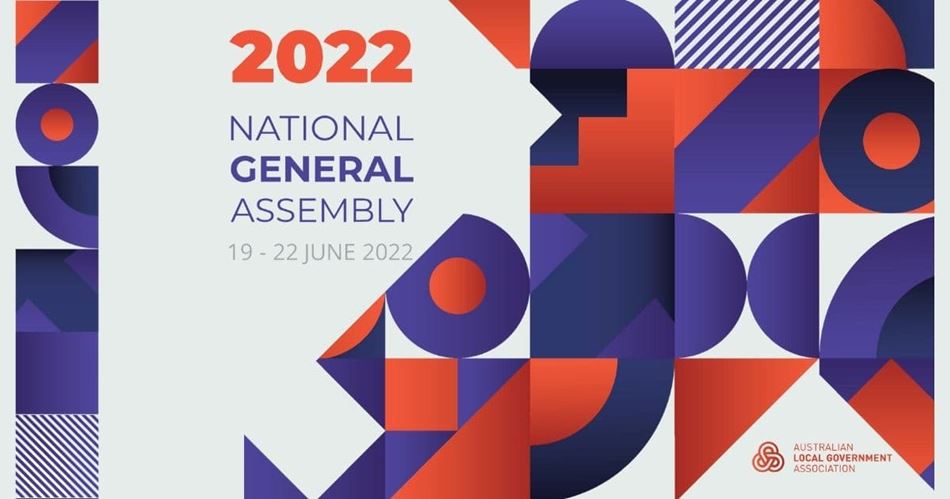 The 28th National General Assembly of Local Government
Convened annually by the Australian Local Goverment Association (ALGA), the National General Assembly (NGA) of Local Government is the peak annual event for Local Government, attracting in excess of 800 Mayors and Councillors each year. This event provides a unique opportunity for Local Government to engage directly with the Federal Government, to develop national policy, and to influence the future direction of our councils and our communities.
The theme of the 2022 NGA is – Partners in Progress. The NGA aims to focus on how partnerships, particularly between the Australian Government and Local Governments, can tackle immediate challenges facing communities as well as confidently facing the future. The NGA is an important opportunity to address national issues at the local level, and new ways the Australia Government could partner to strengthen the local government sector to advance community well-being, local economic development, create jobs, address environmental challenge, climate change and complex social issues such as housing affordability.
McArthur - a foundation sponsor of 2022 National General Assembly of Local Government
McArthur has been delivering recruitment and career solutions to Australian Government for 35 years. We provide recruitment solutions across all three levels, Federal, State and Local.
With an uncompromised focus on quality service and minimising risk, we engage with all the sector's associations and peak bodies on a national basis and in every state. It allows us to continuously build our networks, regularly communicate with all major players and keep our finger on the pulse of industry changes and developments.
Being a long-term partner of the ALGA, McArthur is proud to continue our support as a foundation sponsor of 2022 National General Assembly of Local Government.
---
Event details:
When: 19 – 22 June 2022
Where: National Convention Centre, Canberra
More information and registration, please follow the link >>2022 National General Assembly for Local Government<<
---
Share this Article