2019 LGPro Women's Professional Development Forum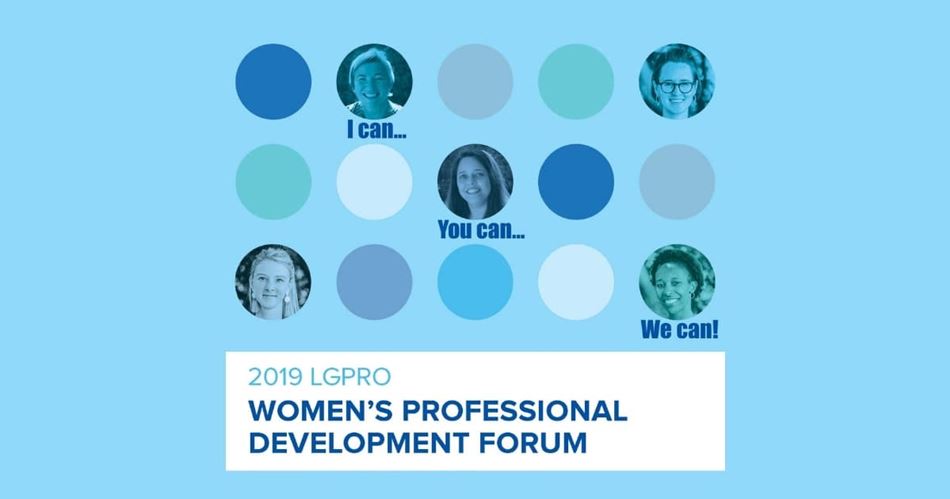 2019 LGPro Women's Professional Development Forum
LGPro is the member association and leading voice for people working in Local Government in Victoria.
With the aim to provide gender balance and opportunities for women within local government sector, LGPro offers a range of leadership and professional development programs such as XLP, Emerging Leaders, Mastering Management, Ignite, Mentoring and many other workshops, conferences and events.
The annual LGPro Women's Professional Development Forum and Network dinner addresses the issues, opportunities and challenges facing women working in the Local Government sector. It supports career development and providers personal growth strategies and shared approaches to addressing these issues.
McArthur - a major sponsor of 2019 Women's Professional Development Forum
With a mission to establish and promote ongoing initiatives to encourage female participation in joint professional development programs, McArthur is proud to continue our long-term support as a major sponsor of 2019 Women's Professional Development Forum.
McArthur has been delivering recruitment and career solutions to Australian Government for 35 years. We provide recruitment solutions across all three levels, Federal, State and Local. With an uncompromised focus on quality service and minimising risk, we engage with all the sector's associations and peak bodies on a national basis and in every state. It allows us to continuously build our networks, regularly communicate with all major players and keep our finger on the pulse of industry changes and developments.
2019 program details
This year's program includes 4 concurrent sessions providing opportunities for delegates to actively contribute to the conversations and the issues being discussed:
ENERGY…the fuel of success
SUCCESS ENABLES…from inspiration to action!
SUPPORTING TOLERANCE, INCLUSION AND COMMUNITY RESILIENCE IN THE FACE OF INCREASING RADICALISM… What is the role of Local Government?
HOW DO I GET MORE OUT OF MY DAY?
The event will then continue with a practical workshop of essential skills in expanding your network at various networking events, an interactive session of supporting creative thinking and a panel discussion with four leading female executives.
The Women's Network Dinner is a popular event on the Local Government calendar and provides a great opportunity for women and men working at all levels to expand their networks and share ideas with colleagues in the sector.
The dinner follows on from the Women's Professional Development Forum which celebrates the achievements of women in Local Government.
---
Event details:
When: Thursday, 25th July 2019 (The Forum will start at 9.15am and the Dinner will start at 6.30pm)
Where: Melbourne Cricket Ground, Brunton Avenue, Richmond
More information and registration, please follow the link >> 2019 LGPro Women's Professional Development Forum <<
---
Share this Article