2019 LASA National Congress: Better Ageing Futures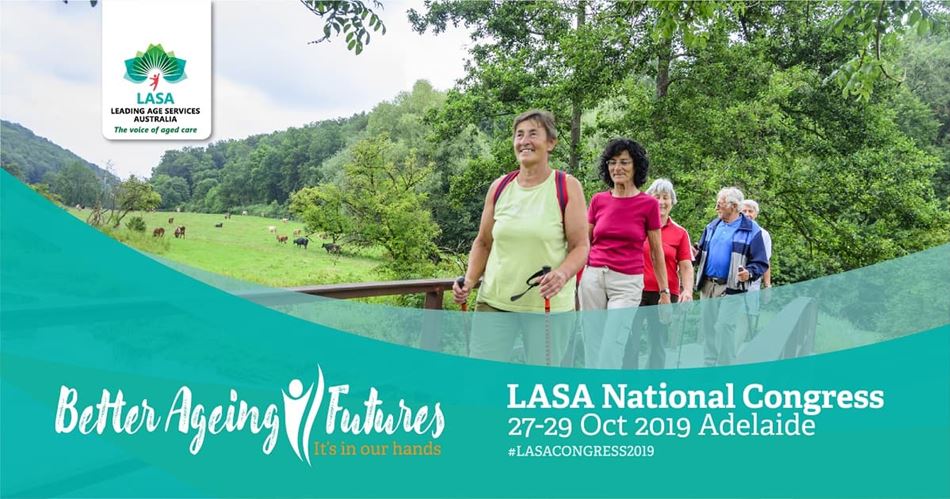 Leading Age Services Australia (LASA) is the national association for all providers of age services across residential care, home care and retirement living/seniors housing
LASA National Congress is the largest age services event in the southern hemisphere. It is the place where leading edge thinkers and providers meet to challenge their assumptions and open their horizons to new ideas and approaches. LASA National Congress is a place to come and 'work on the business', and to 'do business', meet colleagues, suppliers, and advisors as well as key policy and decision-makers. Most importantly, it's the place to make new connections that will ensure you are ready for a Better Ageing Future.
LASA's National Congress 2019 Better Ageing Futures – It's in our hands will have a sharp focus on how our industry can lead and drive the transformation of age services, from an aged care mindset to a truly person-centred industry, supporting Australians to age well.
McArthur is a proud sponsor of LASA National Congress
As a proud sponsor of this year Congress, McArthur continues to support LASA's missions to enable people to live longer, healthier and more productive lives. McArthur Aged & Disability team is looking forward to attending 3-day event. Delegates can enjoy a coffee at the McArthur Café area and talk to the McArthur team.
McArthur has been Australia's leading provider of specialist Aged Care recruitment and career solutions for over 20 years and we have consistently brought new innovation and service improvement initiatives to both clients and candidates. With an uncompromised focus on quality service and minimising risk, we engage with all the sector's associations and peak bodies on a national basis and in every state. It allows us to continuously build our networks, regularly communicate with all major players and keep our finger on the pulse of industry changes and developments.
The three-day program of learning and networking will offer global perspectives, best-practice keynotes, and interactive, thought-provoking discussions, designed to empower our industry to actively embrace future opportunities and become the change we want to see. 
---
Event details:
When: 27 - 29 October 2019
Where: Adelaide Convention Centre
For more information and registration, please follow the link >> 2019 LASA National Congress <<
---
Share this Article