Australia's Leading Recruitment Agency for Disability Carer Jobs, NDIS Careers, Community Care & More
Find the opportunity in Community Care & Disability that fits you best
Permanent, Temporary and Casual work options and cover all skills sets and disciplines
Creating a positive difference in Community and Disability Care Sector
Explore opportunities in disability carer jobs, support worker positions, NDIS careers, and more with the help of our recruitment specialists at McArthur.
NDIS Support Worker Jobs
NDIS careers offer diverse opportunities to support individuals with disabilities and special needs in navigating their daily lives and achieving their aspirations. As part of our services supporting those in community care, McArthur has available a wide range of NDIS support worker jobs and more around Australia. These roles provide a direct route to positively influence lives while growing professionally in the field.
Disability Carer Jobs
Within the dynamic field of disability care, a wealth of roles exist to choose from, each presenting unique opportunities to change lives for the better. At McArthur, we have a broad selection of disability carer jobs designed to suit various skills, availabilities, and interests. We firmly believe in the power of diversity and inclusion in the workplace. We have opportunities for disability support workers, with ongoing support services to help you grow your rewarding career.
Community Care Opportunities
The community care sector enhances the lives of individuals who require personalised, ongoing support. Discover a selection of community care roles centred around empowering individuals to lead fulfilling lives within their homes and communities. Whether it's about lending a helping hand with daily tasks or being there for emotional support, community care forms a pivotal part of our service offering.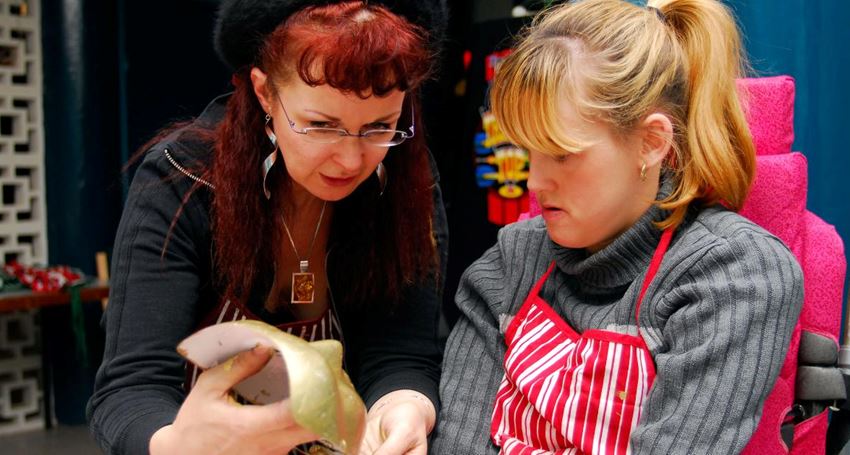 Building rewarding, long term careers in Community and Disability Care
Are you passionate about making a real difference in the lives of individuals in need?
If you're pursuing new opportunities with NDIS careers, disability carer jobs, or any other community care sector roles, you've come to the right place.
At McArthur, we specialise in bridging the gap between skilled, compassionate professionals and the industries that need them most.
Why trust McArthur over other community & disability support worker recruitment agencies
For more than 50 years, the dedicated team at McArthur has been offering personalised recruitment and consulting services to sectors underpinned by care, service quality and empathy. Our commitment shines particularly in areas where we believe our staff can make a real impact, such as in community care roles and various disability support jobs.
We provide community care & disability employment services with an unwavering dedication to risk minimisation, offering reassurance to both our clients and candidates.
Rest assured that every candidate for disability support worker jobs and other roles in the community care sector has undergone the most thorough screening, interview, and reference-checking procedures in the industry. This meticulous process ensures that we are a disability recruitment agency that supplies only the most qualified and dedicated individuals to organisations and their clients.
With our experienced consultants at the helm, we continue to match disability support workers and community care professionals with the finest opportunities across the nation. McArthur is your trusted partner, whether you are seeking part-time, casual, or contract NDIS careers or other roles within the community care sector throughout Australia.