Get Ready Early Childhood Conference 2019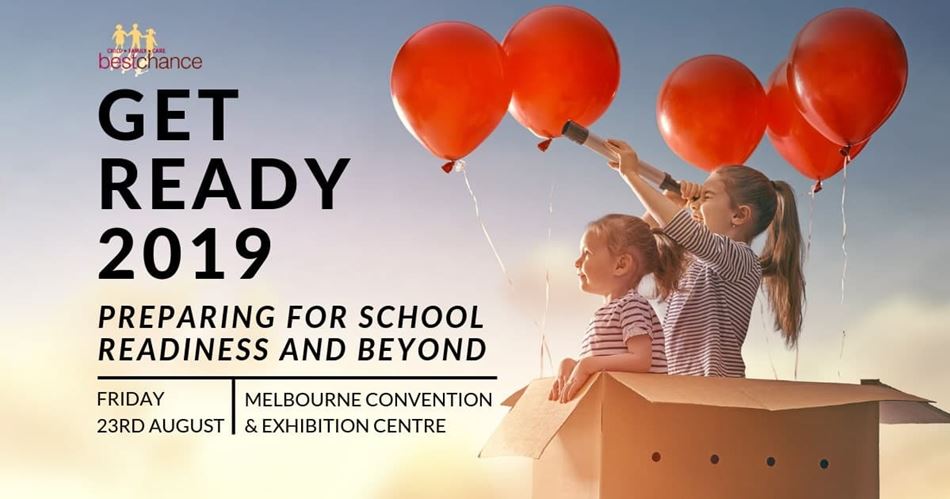 The School Readiness Funding Initiative
An Australian first, the School Readiness Funding (SRF) initiative will be rolled out to all Victorian kindergartens over the next three years. 
​This initiative is not just about supporting children in their transition to school, it is also about building the capacity of educators and services to better prepare children for their journey in education.  It paves the way for a multi-disciplined approach, integrating different parts of the industry and sector and allowing services to better cater to the specific needs of families in their communities.
2019 Get Ready Early Childhood Conference
bestchance Child Family Care Network is hosting a one day conference for all early years' professionals, including Senior Managers, Educators and Allied Health professionals to prepare for School Readiness Funding.  This is a unique opportunity to hear from industry experts, attend planning workshops, and connect with service providers on the School Readiness Funding Menu.
The Conference features
Keynote address by Kirsten Liljegren from Reggio Emilia Australia information exchange
7 professional development workshops that will help your service plan and implement SRF
Q&A panel discussion addressing the pedagogical impacts of SRF
Explore the evidence informed programs and supports on the SRF menu in the get ready exhibition space
Network with industry experts, peer groups and program providers
Professional Development Workshops & Seminars:
Building Self-Regulation Skills among Educators & Children
Social & Emotional Learning: Interventions when children are not ready for school
Planning for School Readiness Funding: A Reflection
The Courage to Lead: Cultivating Strong Learning Relationships
Our Image of the Child in the School Readiness Paradigm
Building Capacity with a Multi-disciplinary Approach
In Tune with the Future: Developing 7 Critical Life Skills Through Music
Talking to McArthur Early Childhood Education Team at 2019 Conference
McArthur has been Australia's leading provider of specialist Early Childhood Education recruitment and career solutions for over 25 years.
With a commitment to support continuous professional development and deliver the highest quality early childhood education and care, McArthur is proud to support bestchance Child Family Care network as a Platinum Sponsor of 2019 Conference to assist all early year professionals with their research and planning of the School Readiness Funding initiative.
Our Early Learning Team is looking forward to attending the conference on both days. Delegates can enjoy a coffee at the McArthur Café area and talk to the McArthur team. 
---
Event details:
When:23 August 2019
Where: Melbourne Convention and Exhibition Centre
Limited places remain, and those interested are encouraged to secure their place at the 2019 Conference by registering here.
---
Share this Article