2023 LGPro Women's Network Dinner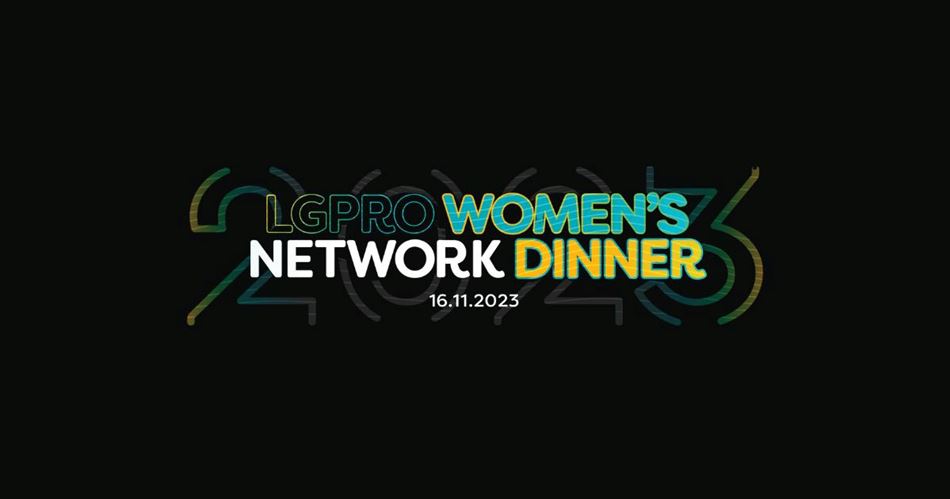 About the Event
The 2023 Women's Professional Development Forum will be held on Thursday 16 November at The Pullman on the Park, 192 Wellington Parade, East Melbourne. 

This year's theme is Nurture, Grow, Celebrate. Receive the support you need to grow into your best self and learn how you can lend this support to your teams and colleagues to nurture the talent in your organisation. Participants will leave energised and enthusiastic after this unique opportunity to reflect on and celebrate successes.

The program will include choices between multiple concurrent sessions which address issues, opportunities and challenges for women in the sector at both the personal and professional levels. Delegates will be able to participate, ask questions and have the opportunity to actively contribute to the conversations and the issues being discussed in what will be an unmissable event for women in local government (and male allies across the sector).
McArthur - a principal partner of 2023 LGPro Women's Network Dinner
Supporting the talent retention and professional development and positive changes in the local government sector, McArthur is proud to continue our long-term support as a principle partner of 2023 LGPro Women's Network Dinner.
For 35 years, McArthur has been offering recruitment and career solutions to the Australian Government. We deliver recruitment services at all three levels: Federal, State, and Local. Our unwavering commitment to delivering high-quality service and reducing risks has led us to collaborate with national and state-level sector associations and organisations. This ongoing engagement enables us to expand our networks, maintain regular communication with key stakeholders and stay informed about industry shifts and advancements.
---
Event details:
When: 16 November 2023
Where: The Pullman on the Park, 192 Wellington Parade, East Melbourne
More information and registration, please follow the link >>2023 LGPro Women's Network Dinner<<
---
Find out more about our government recruitment and HR solutions
As a reputable privately-owned recruitment agency in Australia, we possess considerable expertise in assisting professionals in transitioning their careers to the public sector, exploring fresh job opportunities in the government sector and establish rewarding government career paths. Our recruitment services are accessible via our offices across the nation and we are committed to partnering with you throughout the entire recruitment process to secure the best talent fit for your team.
Share this Article