2023 ACCPA National Conference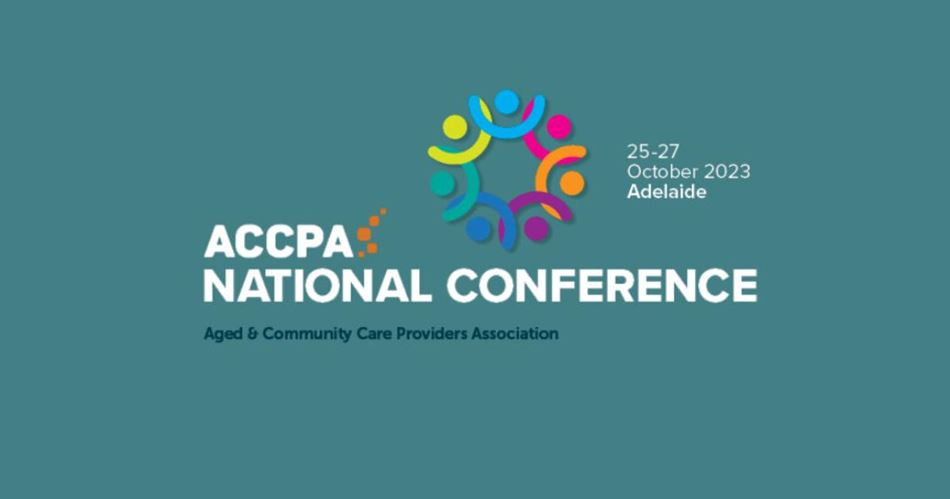 2023 ACCPA National Conference
The 2023 ACCPA National Conference, 'The Age of Change', encapsulates advancements in technology, society and culture, as well as the possibilities and challenges of this era in aged care. We will explore the many complex changes taking place, from disruptive innovations reshaping our industry to the shifting global landscape demanding adaptive strategies.
Against the backdrop of this theme, attendees will engage in discussions, share insights and forge connections to harness change as a catalyst for progress and a foundation for shaping a more resilient and agile future for aged care.
McArthur - an Exhibitor at 2023 ACCPA National Conference
McArthur is delighted to participate as an exhibitor at the 2023 National Conference organised by the Aged & Community Care Providers Association (ACCPA).
For over twenty years, McArthur has been a trusted partner in specialised Aged Care recruitment and employment services within Australia. We handle recruitment for diverse roles and our consultants boast a wealth of experience in this domain, granting them a profound understanding of distinct workforce requirements. This enables us to forge authentic collaborations with organisations while simultaneously nurturing career progression within the Aged Care sector.
We partner with our clients to gain a comprehensive understanding of their job requirements, goals, and objectives. We also take into consideration the working environment and culture, as well as your future aspirations, to identify the most appropriate candidate for you. We have connected organisations with best talents fit for various positions including Personal Care, Home Care Assistants, Rosterers, Project Team Leaders, Assessors, Registered Nurses, Care Managers and Leadership roles.
---
Event details:
When: 25 - 27 October 2023
Where: Adelaide Convention Centre
More information and registration, please follow the link >>2023 ACCPA National Conference<<
---
Reach out to our Aged Care consultants today.
Whether you are an aged care professional looking for your next job opportunity, or an aged care provider searching for the best professionals to care for your clients, we are here to assist you. As the top aged care recruiters in Australia, we utilise our expertise and industry connections to support you in achieving your objectives. Trust that you are in capable hands with McArthur Aged Care team.
Share this Article