2019 National Congress & Business Expo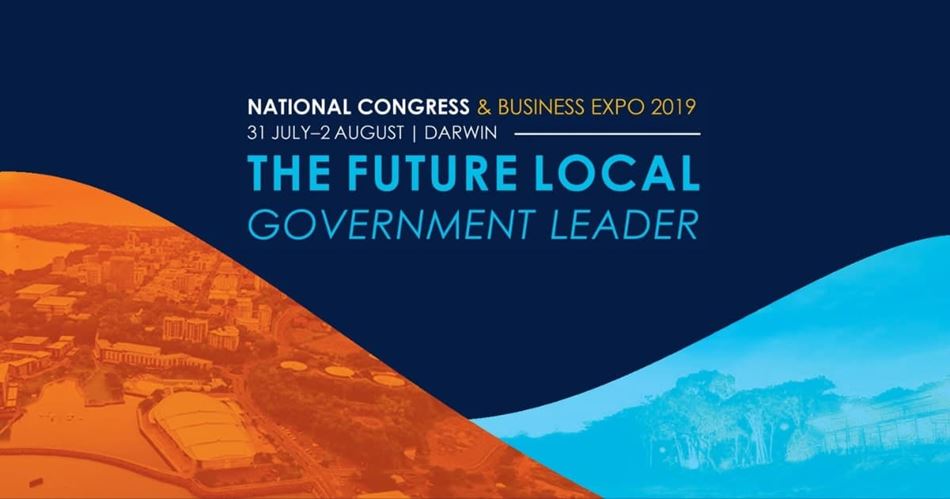 2019 National Congress & Business Expo
Local Government Professionals Australia (LG Professionals Australia) is the federated peak body representing Australian Local Government Professionals, working to give individuals and organisations opportunities, networks and representation at the national and international level.
An unmissable annual event for local government sector, the National Congress & Business Expo is the culmination of a year's worth of future-thinking issues and debate; live on stage.
A networking event for the Local Government industry on a national scale as hundreds of Local Government professionals converge once a year to learn best practice from global thought-leaders and practical experts from our circles.
Embracing the future of leaderships, 2019 National Congress will bring in the most engaged thinkers, change-makers and thought leaders to develop better teams, better organisations and better individuals in every council.
The Future Local Government Leader
As reflecting in the theme of this year's Congress, the focus is taking on tomorrow's impending challenges for councils and local government professionals.
The National President of LG Professionals Australia has also highlighted in his invitation: "This year's Congress is also tackling how to embrace diversity in councils by promoting gender equity in a very real and practical way, managing the growing challenge of the politicisation we see of local government management and will give you practical information on how to better engage with your communities through new tech-enabled citizencentred governance."
An ongoing support to the future of leadership
McArthur continue our key partnership with the premier convention for Local Government professionals - The National Congress and Business Expo.
McArthur has been delivering recruitment and career solutions to Australian Government for 35 years. We provide recruitment solutions across all three levels, Federal, State and Local. With an uncompromised focus on quality service and minimising risk, we engage with all the sector's associations and peak bodies on a national basis and in every state. It allows us to continuously build our networks, regularly communicate with all major players and keep our finger on the pulse of industry changes and developments.
The list of distinguished key presenters, panel sessions and workshops, networking opportunities, business expo and social activities provide added value to a program that all Local Government professionals and elected officials cannot afford to miss.
---
Event details:
When:31 July – 2 August
Where: Darwin Convention Centre
More information and registration, please follow the link >> 2019 National Congress & Business Expo <<
---
Share this Article